Estimated reading time: 6-7 minutes
In late September and early October, Utah really shows itself. The hills blaze with a gorgeous display of reds, oranges, yellows, pinks, and purples that create gorgeous backdrops for family photos, scenic hikes, fall picnics, and other outdoor activities.
The only downside is that it doesn't last forever. Fall leaves are only at their most vibrant for three to four weeks, so fill up your car and go! From north to south, here are some of the best places in the state to see the stunning fall foliage in person.
Logan Canyon
Driving north through Logan Canyon in the fall, you'll think your eyes are fooling you. Though you'll see every color in the fall palette, the maples' bright reds are particularly striking. Enjoy the scenery from your car or hike up the Wind Cave Trail to see some of the most beautiful fall colors in the state.
Millcreek Gorge
If you're looking for a leisurely fall getaway near downtown Salt Lake, Millcreek Canyon won't disappoint. Aside from the vibrant fall foliage, the creek itself provides beautiful background music to accompany the Instagram-worthy views.
Big and Small Cottonwood Canyons
Since these canyons are back to back, they have been grouped into one destination. Still, they each offer something special, so make sure you climb both! Big Cottonwood is a premier recreational area where you can enjoy the fall colors on your hike to Donut Falls or another area trail.
Then head to Snowbirds Oktoberfest in Little Cottonwood Canyon and drink up all those bright yellow, trembling aspens among the oaks, firs and pines. For a full panoramic view, hike the mountain or ride the Snowbird tram to the top.
Mirror Lake Highway
Thanks to its higher elevation, the Mirror Lake Highway is one of the first places you'll notice the leaves changing color. Winding through the Uinta Mountains, this road is as quiet as it gets if you want amazing views of the fall foliage. Also, pause to enjoy the cascading waterfalls at Provo River Falls and you won't be disappointed.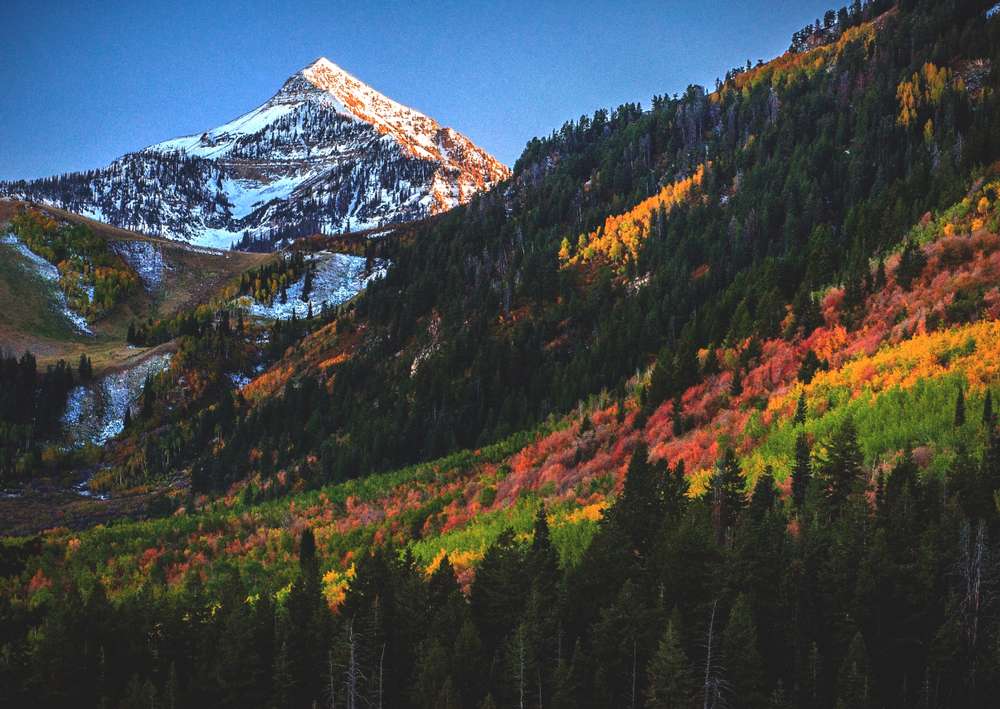 Alpine loop
You can't call yourself a real Utahn until you've ridden the Alpine Loop at least once. Although beautiful all year round, it really shines in the fall. Along with all the golden, crisp reds, yellows, and oranges of the leaves, you'll also have amazing views of Mount Timpanogos and the Lone Peak Wilderness area.
Utah.com says the entire loop is only 20 miles, but you could easily spend a whole day stopping to take in all the sights along the way. (It doesn't get much better than seeing Cascade Springs Falls against a backdrop of Provo Canyon.) Keep in mind that this road is narrow and vehicles longer than 30 feet are not recommended.
Sundance Resort
To experience the fall palette in its prime, you can either hike, bike, drive — or ride up a ski lift. Until October 10, you can ride Ray's Lift at the Sundance Resort for a 360-degree panoramic view of the fall colors in the canyon. It's a breathtaking experience that won't faze you.
Mount Nebo Scenic Loop
Another popular drive is the Mount Nebo Scenic Loop, which runs from Payson to Nephi. This 38-mile scenic backroad offers great views of nearly 12,000 ft. Mount Nebo, with multiple extracts and viewpoints along the way, says Utah.com. In addition to the vibrant fall colors, be sure to stop by Devil's Kitchen to enjoy the red rocks and spires. The best viewing times are generally mid to late September – and if you're lucky you can still catch a glimpse of the wildflowers!
Hobble Creek Gorge
If you want a similar vibe to Mount Nebo or Alpine Loop without the heavy traffic, Hobble Creek Canyon is a great alternative. The road runs through the canyon, follows Hobble Creek's West Fork and passes Strawberry Reservoir before returning to US Highway 89, explore the states of Utah Valley.
It just might become your new fall favorite.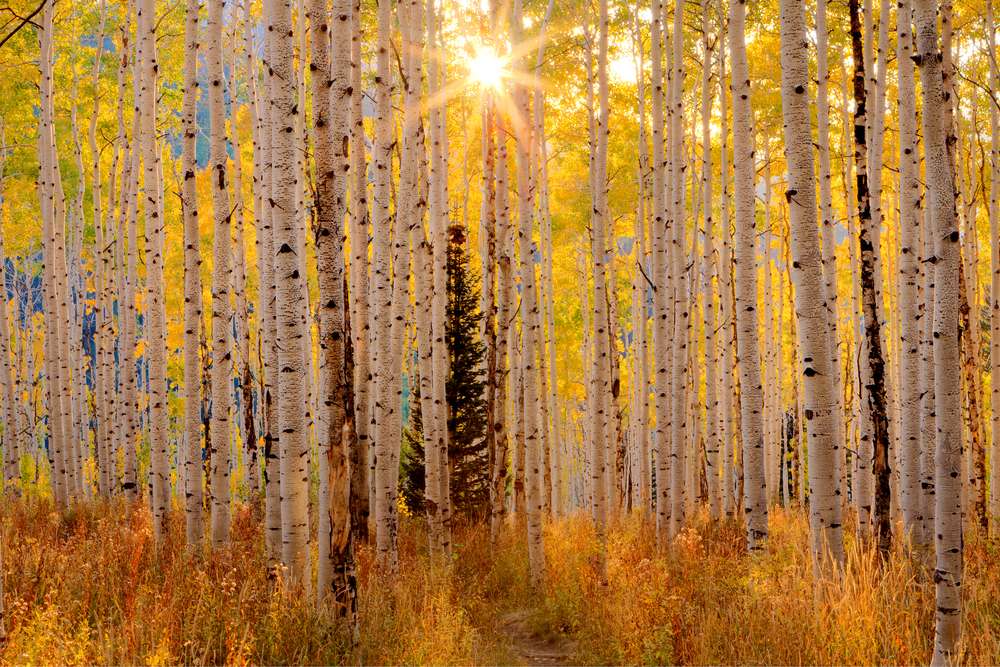 Fishlake National Forest
Fishlake National Forest should be on your fall bucket list if you just want to see pando, the world's heaviest living organism. Pando is a colony of aspens grown from a single seed. According to the United States Department of Agriculture, it covers 106 hectares and is made up of over 40,000 individual trees. The United States Postal Service named it one of the "40 Wonders of America" ​​in 2006, earning Pando his own stamp. People come from all over the world to see its beautiful yellows and oranges in autumn. Don't miss it!
Cedar City's Fall Color Loop
The annual Utah Shakespearean Festival isn't the only show Cedar City hosts in the fall. According to visitcedarcity.com, it is ranked as one of the "Top Eight Unique Destinations for Viewing the Fall Colors" by both NBC's Today Show and USA Today. This two-hour drive takes you through the red rocks of southern Utah all the way to Cedar Breaks National Monument. Plan your visit for late September to early October for the best leaf-viewing opportunities around Brian Head and Cedar Breaks.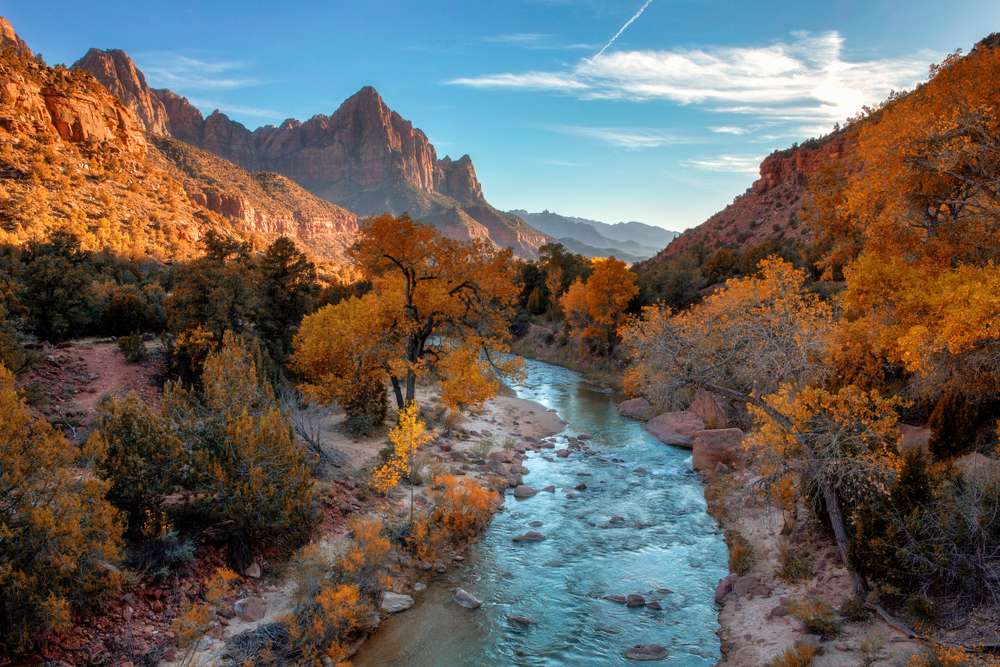 Zion National Park
Red rocks are probably the first thing that comes to mind when imagining a trip to Zion. But this national park also offers plenty of festive fall colors to feast your eyes on. Hues of red, yellow and orange against a backdrop of sandy cliffs make for a photo op not to be missed. To find the best hikes—from family-friendly to epic challenging—visit ZionNationalPark.com.
Start every Utah adventure with Maverik
Whatever scenic spot you explore in Utah, make sure to refuel and grab a bite to eat at one of the Maverik locations. Right now, Maverik's "beefed up Nitro Card" saves you 10 cents a gallon every day, with added high-value benefits across a huge selection of delicious food, beverages and snacks, including breakfast and lunch burritos like the Maverik fan-favorite MOAB – Tacos, quesadillas and nachos made to order.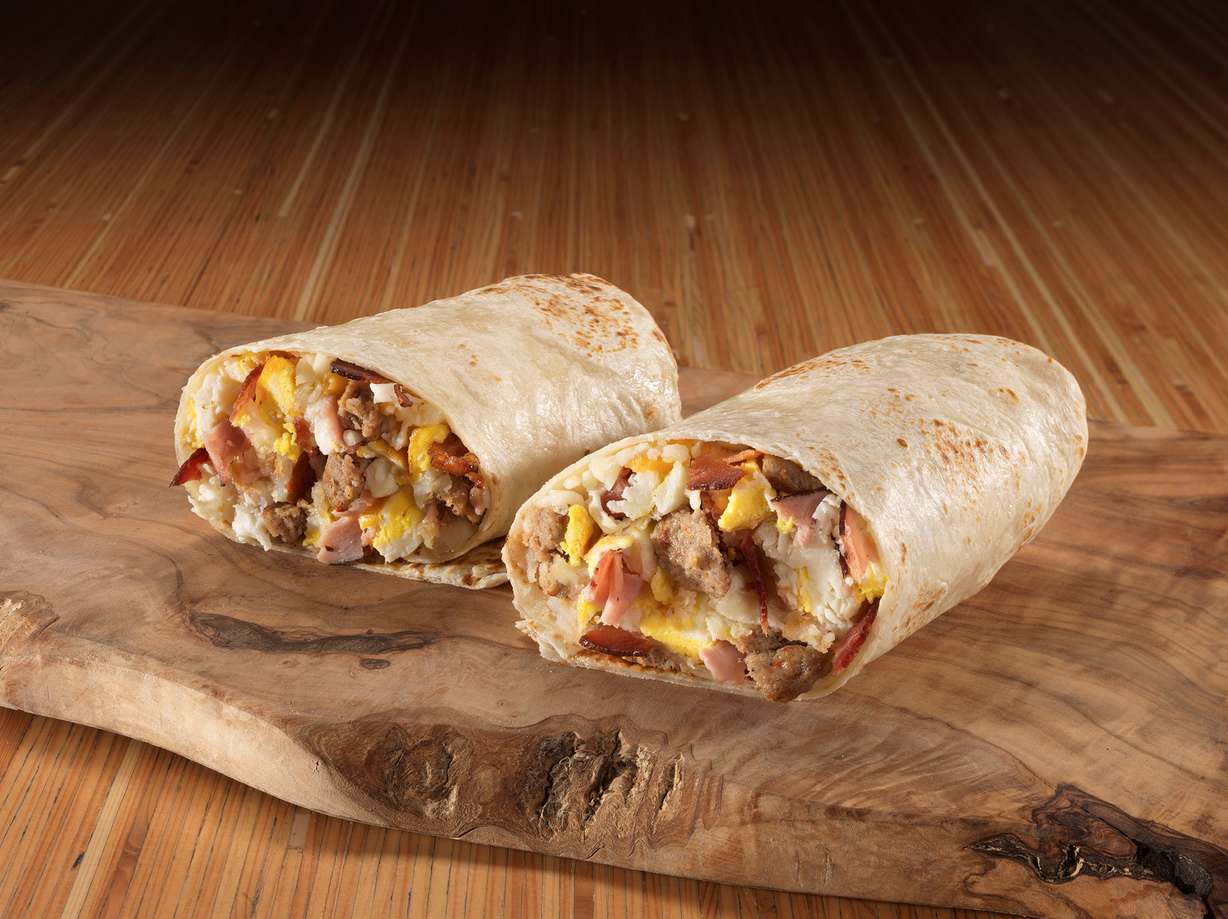 To save every gallon of gas and get special offers on Maverik's freshly made BonFire food, drinks and snacks, download the Maverik app to join the Adventure Club and activate your Nitro Card.
×
Other stories that might interest you