It's a new year and a fresh start for us, now is the perfect time to buy your Wisconsin State Park pass! In fact, they are available at park offices across the state or online. And at $28/vehicle with a Wisconsin license plate, it's quite a lot. So what are you waiting for? Do it! To get you started, this year we have ten great outdoor adventure ideas for you and your family in Wisconsin State Parks.
1. Beach day with the family at Kohler-Andrae State Park
If you and your family haven't had the chance to ride the waves of Lake Michigan, then you need to be! Kohler-Andrae State Park is as close as you can get to the Midwest's ocean-like swimming pools and beaches. The park features beautiful sand dunes, a large campground and miles of soft sandy beaches along Lake Michigan in Sheboygan. While there, you must also visit the Bookworm Gardens at UW-Sheboygan. These beautiful outdoor botanical gardens weave amid fairytale adventures that will keep your family entertained for hours.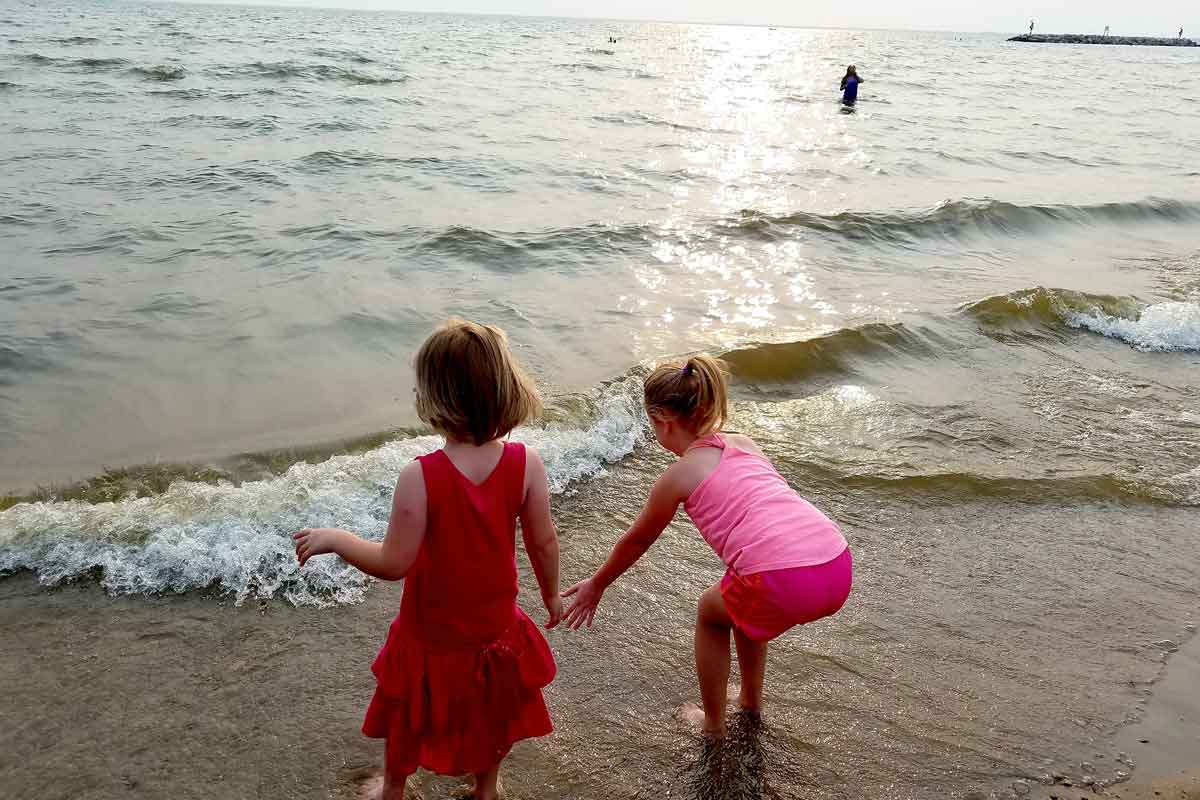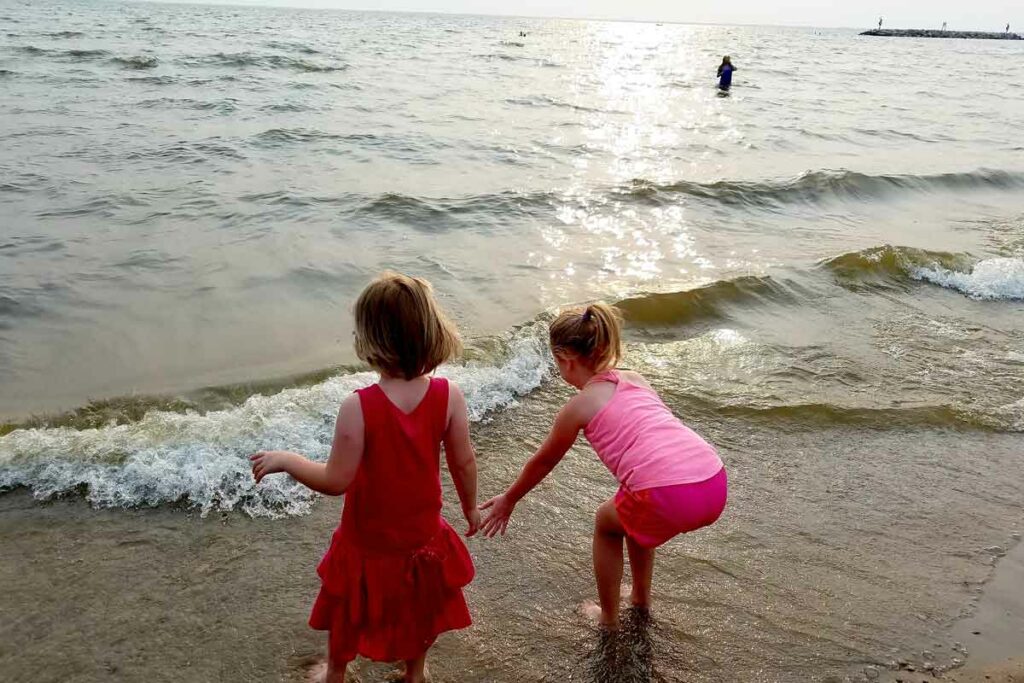 2. Hiking the Baraboo Hills in Devil's Lake State Park
The Baraboo area and surrounding hills are undoubtedly one of the most beautiful areas in our state. No wonder Devil's Lake is Wisconsin's most popular state park. If you are drawn there in winter, you can rent snowshoes from the park office and explore the many hiking trails. If you're visiting in the warmer months, be sure to hike around the lake for iconic lake views from the cliffs, and go for a swim at either of the lake's shores. Pro tip: try to visit during the week, especially in the summer. The park often reaches capacity on the weekends during these super-busy times of the year and has to turn people away. Looking for other fun ideas in the Baraboo area? Check out our list of hidden gems.
3. Northwoods Camping and swimming at Governor Thompson State Park
Wisconsin's newest state park, Governor Thompson (and nearby Governor Earl Peshtigo State Forest) offers hiking, swimming and camping for you and your family amidst the beauty of the Northwoods. Located just outside of Crivitz and next to the Peshtigo River Flowage, this is also an ideal place to enjoy time in your kayak.
4. Snowshoe or kayak at Hartman Creek State Park
Just a short drive west to Waupaca and you will be at beautiful, forested Hartman Creek State Park. This gem of a park can easily be enjoyed in many seasons! Whether you want to get out into nature's beauty in the winter (warning: no mosquitoes or poison ivy!) and beat the tourist crowds in the summer, or enjoy the park's many water activities in the warmer months, Hartman Creek has you covered. We recommend a family hike or snowshoe adventure through the pine forest in winter, or paddle your kayak through the pristine lakes in summer or fall.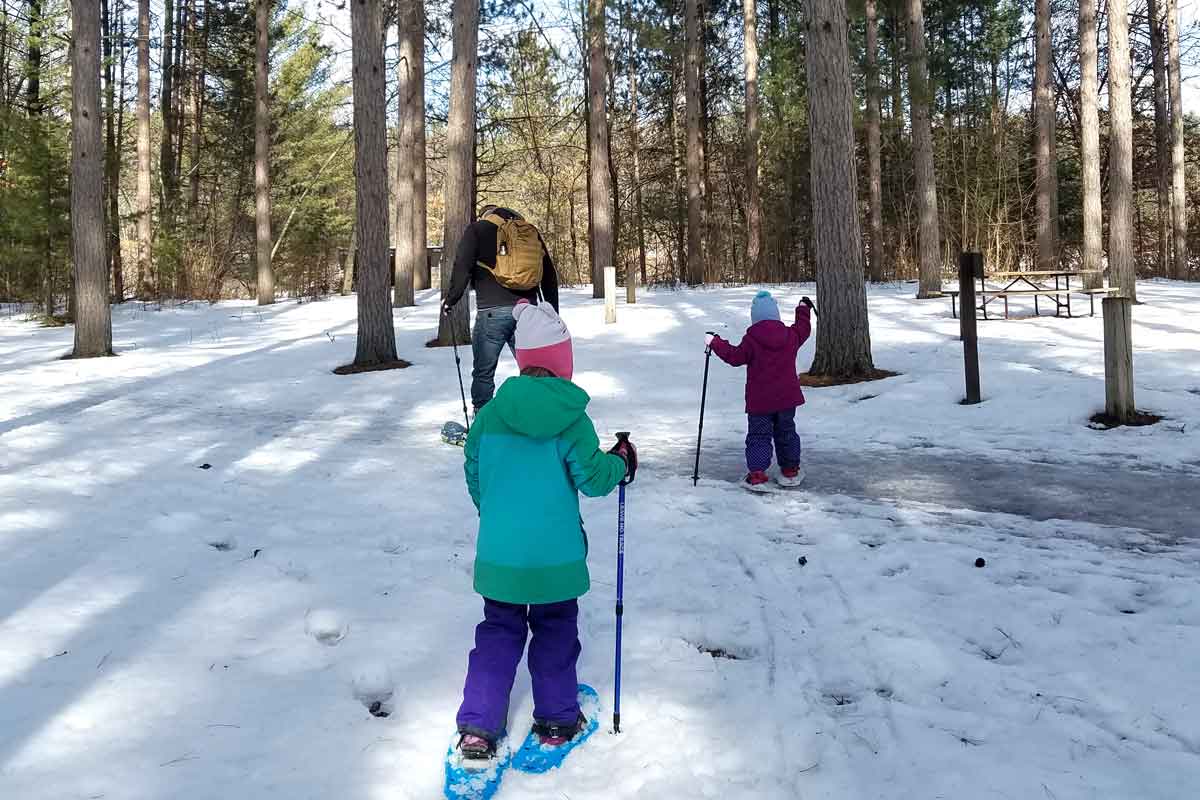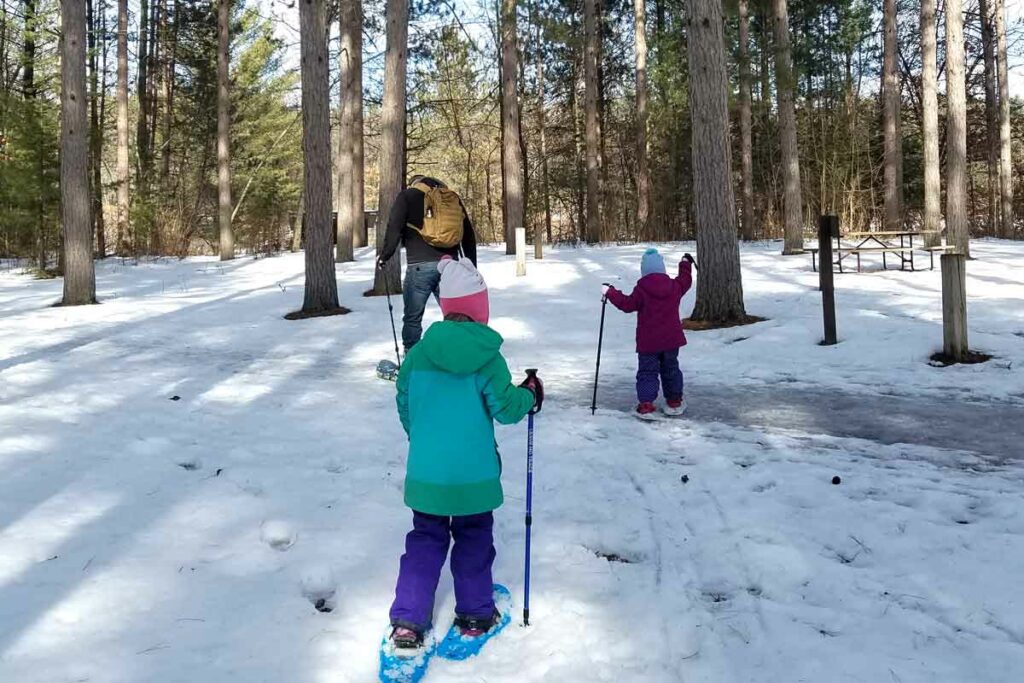 5. Stunning views and fall camping at High Cliff State Park
We're pretty spoiled to have High Cliff State Park right in our backyard here in northeastern Wisconsin. Visit the Red Bird Trail at the top of the bluff for stunning views of Lake Winnebago. The campsite is wooded and a special treat in the autumn months (bring mosquito repellent if you're camping in the summer!). This park is also steeped in history, from the lime harvest and the city that once called this park home to the Native Americans who inhabited these shores thousands of years ago. You won't leave High Cliff State Park disappointed.
6. Geological wonders and a summertime splash pool at Blue Mound State Park
Blue Mound State Park is well worth the drive south and offers one of the most amazing landscape views in the state. This park is also a great place for camping. If you come here in the summer you can enjoy the paddling pool, pool and the nearby Cave of the Mounds. If you visit in autumn, you won't regret seeing the bright colors of the surrounding hills and fields.
7. Amazing fall colors and bouldering at Rib Mountain State Park
If you haven't already been to Rib Mountain State Park in Wausau, 2022 will be your year! This is as close as a taste of mountain hiking Wisconsin will give you, and so worth it. Located at the top of Rib Mountain, this state park is a great place for your kids to climb boulders, hike trails of varying difficulty, and take in the breathtaking views of the area. For an extra treat, visit during the peak of the fall colors and take advantage of the Granite Peak ski lift, which travels up the slope.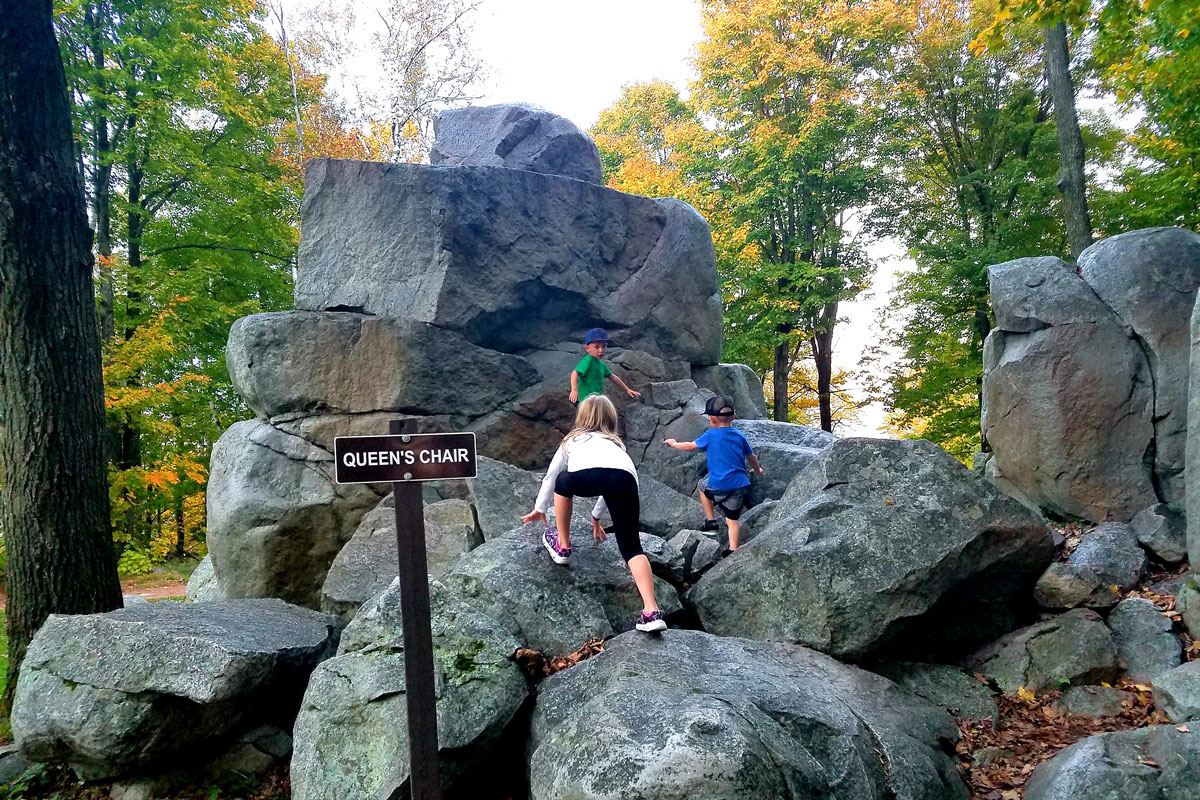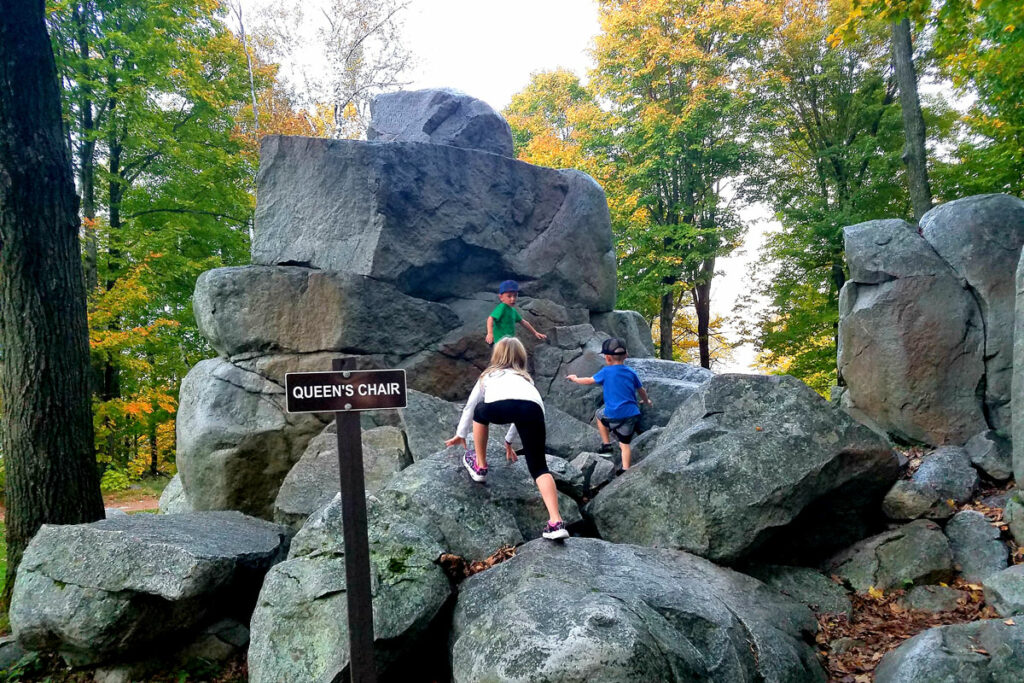 8. View of the Mississippi River at Perrot State Park
Located on Wisconsin's western border along the Mississippi River in the town of Trempealeau, Perrot State Park offers breathtaking views of the surrounding river bluffs. Perrot State Park offers hiking, camping, and even canoeing in the summer. The park also has direct bicyclist access to the Great River State Trail. While you're there, we recommend stopping at the historic Trempeauleau Hotel just down the street for a great meal, iconic old-fashioned Wisconsin for the parents, and a lazy afternoon in the sun in the Adirondack chairs on their back porch overlooking the Mississippi River .
9. Stargazing at Newport State Park
Want to enjoy the quieter side of Door County? Newport State Park fits the bill. This park offers rustic wilderness backpacking and trail camping, as well as plenty of hiking opportunities away from the hustle and bustle of Door County's more touristy areas. For winter adventures, the park maintains 26 miles of cross-country ski trails and five miles of snowshoe trails to help you get in touch with nature. Newport State Park is also designated a Dark Sky Park (one of only two in the Midwest and 18 nationwide), making it an ideal spot for stargazing. If you're lucky, you might even catch a glimpse of the Aurora Borealis Northern Lights here in one of the darkest places in our state!
10. The ultimate experience at Peninsula State Park
Located along Door County's eight-mile shoreline, Peninsula State Park is undoubtedly one of the state's most popular parks. It's also considered the state's "most complete" park with bike trails, over 460 campgrounds, a sandy beach, an 18-hole golf course and more! While you're here, check out our guide to all the other fun family-friendly adventures available in Door County.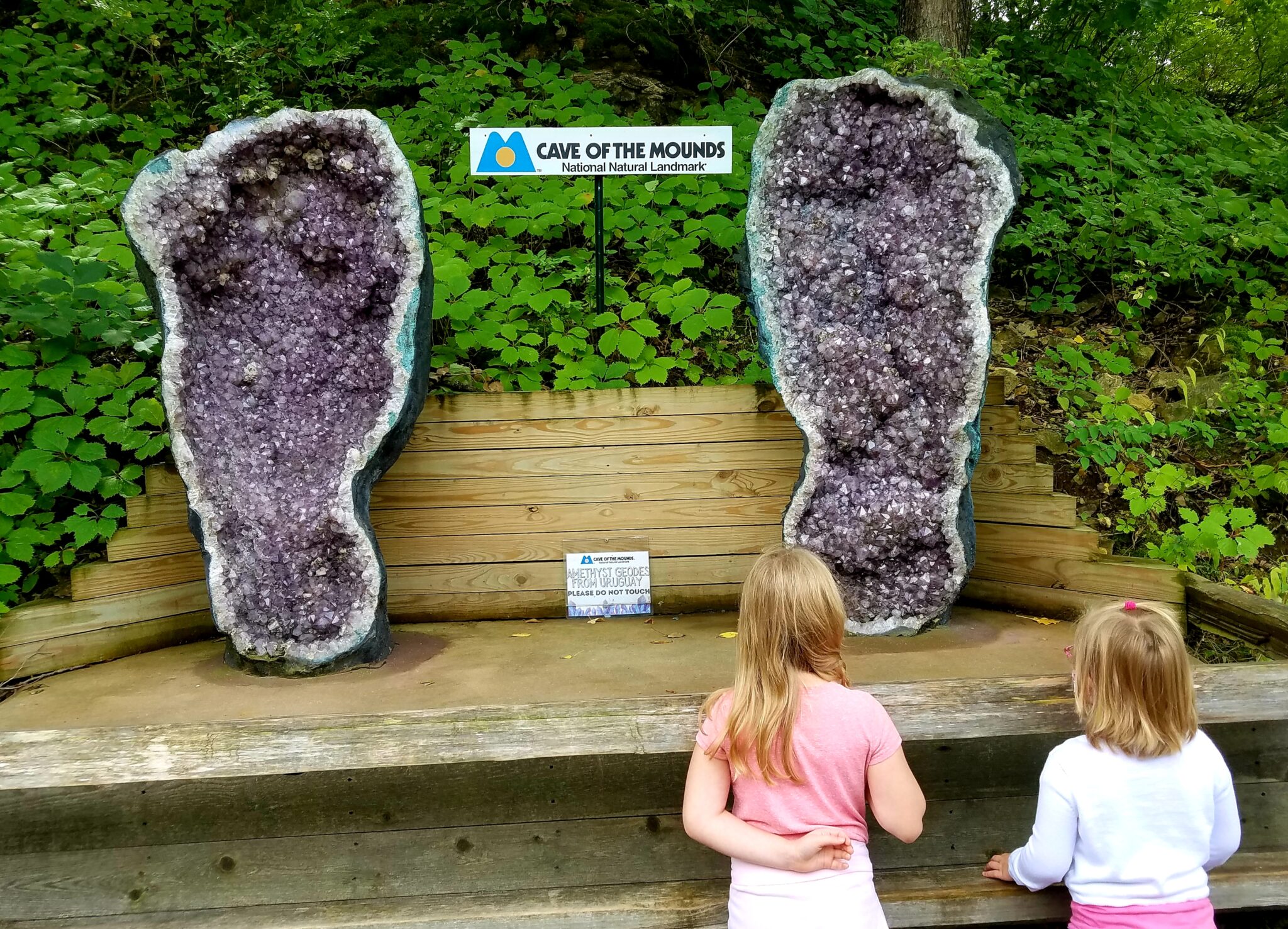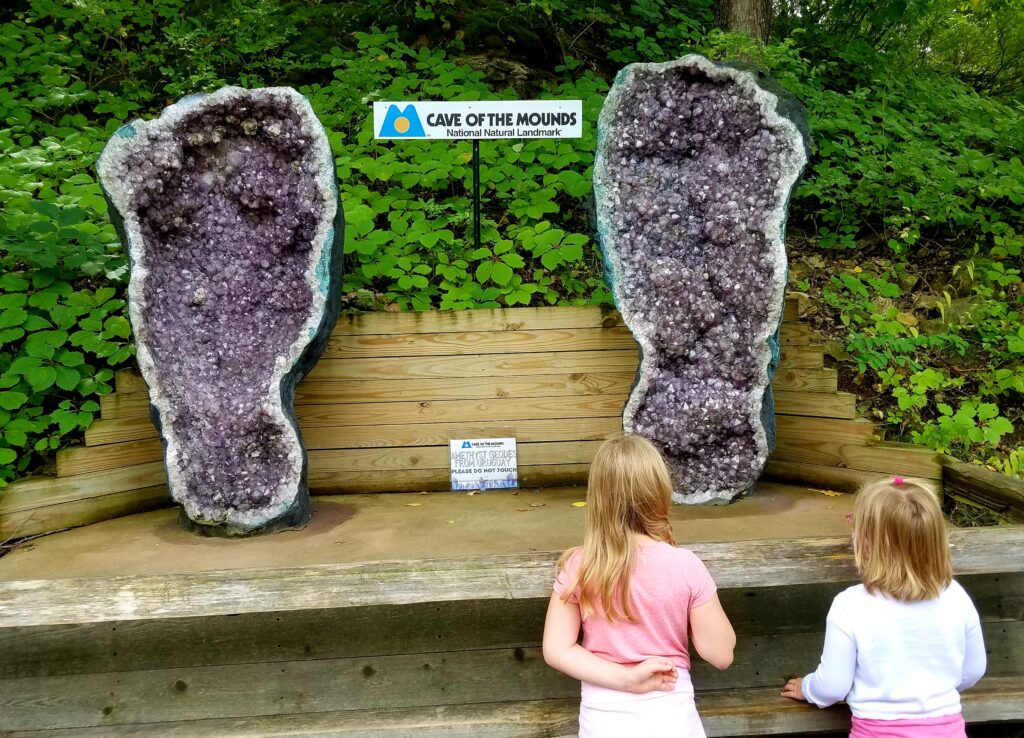 We hope this list gives you plenty of inspiration to make Wisconsin's outdoors and beautiful state parks a part of your 2022. Do you have other favorite adventures in Wisconsin's family-friendly state parks? Please let us know below!