Catherine Ann "Keek" Cywinski: 1979 – 2022
Catherine (Cathy) Ann Cywinski, 43, passed away unexpectedly on Wednesday, October 5, 2022 at Wyoming Medical Center in Casper, Wyoming. She has lived in Casper for the last 18 years. She was born on April 20, 1979 in Rock Springs, Wyoming to the late Donald Cywinski and Patricia Cywinski.
Cathy graduated from Green River High School in 1997 and received her BSW and Masters in Social Work from the University of Wyoming. Cathy worked at Central Wyoming Counseling Center for 16 years, where she dedicated her time to the community by helping those in need. After working at CWCC for many years, she decided to start a new adventure and joined the US Renal Care team. She immediately felt at home and considered them her working family.
Like her father, Cathy believed in the 4 F's: faith, family, friends and football. She would do anything for anyone, ask no questions, she would be there. Her smile brightened up every room she was in and her laughter was contagious. Her father also gave her an undying love for the Buffalo Bills. On September 19, Cathy fulfilled a lifelong dream and attended a Buffalo Bills game in Buffalo, New York.
Cathy had one of the kindest hearts of all. Her empathy for others left a deep impression on everyone she came in contact with. As a social worker, Cathy stood up for those who didn't have a voice, fought for those who couldn't, and gave whatever she could to make a difference in the community.
Cathy is survived by her mother, Pat Cywinski. Sister Mary Ebinger (Mark) and Susie Griffin (Ray Pacheco). She is also survived by her nieces and nephews; Raeanne Ebinger, Megan Griffin, Madison Griffin, Elijah Pacheco and Tyler Pacheco. These five children were the light of her life. She treated them all as if they were her own and attended every vacation, game, basketball game, golf tournament, graduation, and holiday. She is also survived by several cousins, aunts and uncles. Cathy was also grateful to her former brother-in-law, Todd Griffin, who helped her with many things. It goes without saying that Cathy had many friends who she considered family. Her friends were very important to her and she loved them very much.
Cathy was preceded in death by her paternal grandmother (Marie Cywinski) and father (Donald Cywinski).
A vigil will be held on Sunday, October 16 at 7:00 p.m. at newcomer Casper Chapel. A funeral mass will be held on Monday, October 17, 2022 at 10:00 a.m. at St. Anthony's Catholic Church. A tournament will be held in Green River, WY at a later date.
In lieu of flowers, the family is asking for donations to US Renal Care – Casper Dialysis.
The arrangements are under the direction of newcomer Casper Chapel.
---
Virgil Joseph Smith: 1930 – 2022
On Tuesday October 4, 2022 Virgil Joseph Smith, a beloved husband, father and grandfather, passed away.
He was 92 years old. Born June 3, 1930 on a farm east of Lindsay, Nebraska to Johann Schmith (John Smith) and Ruth McCready Smith, he was the 8th in a family of 11 children. He was baptized at Saint Bernard Catholic Church in Lindsay, NE.
Virgil grew up in Nebraska and graduated from Oakdale High School in 1949. He ran a farm south of Oakdale with his family until he was drafted and served our country during the Korean War. Virgil's future wife, Carol Louise Kester, took the bus to El Paso, TX so they could have sacred marriage. Virgil was in boot camp at the time and they needed parental permission to get married in Nebraska and Wyoming. The young couple took matters into their own hands and said "Yes, I do" in the great state of Texas. While serving in the Army in Korea, he was an anti-mortar radar operator. After serving in the US Army, he returned to Casper, where he and
Carol started her family. They raised 2 daughters and 2 sons, Beth, John, Julie and Jim.
Virgil was a very hard worker. After returning from duty, he worked as a garnishment driver for CIT. He later worked for Forsling Furniture, which later became Plains Furniture, and worked for the Kellch family until his retirement. During the years that his children were growing up, he worked up to 3 jobs to provide for his family. He was best known as an avid hot wheel hunter. After retiring, he made sure to hit the stores every day looking for treasure hunts and trying to beat the other Hot Wheel hunters. He was a true collector of knives, antique tools, books, coins and bottles that the family spent many weekends looking for, and we can't forget the Hot Wheel collection, which is so vast no one wants to count it. In addition to collecting, he was a master gardener. He was so proud of growing such a big potato that his picture was in the local newspaper with this gigantic potato. Sunday nights were family nights and the food on the table came from his crops grown in the backyard. His garden would be the envy of other gardeners. His grandchildren would spend time with him in the garden planting and harvesting. One of his grandsons buried his pacifier in the garden when it came time to give it up, and a couple of the other grandsons buried a pair of old cowboy boots which they spent an afternoon taking apart. One could say that the garden was his rest and the place where he most liked to be.
Virgil was quick witted, had a fierce determination, and passed his irritation on to those he left behind to one day join him in heaven. He is survived by his wife Carol Louise Smith, children Beth Blankenship of Lawrence, KS, Virgil John Smith (Gracie) of Layton, UT, Julie Johnson (Steve) of Casper, Jim Smith (Donna) of Casper, 10 grandchildren, 16 great-grandchildren, his brother Raymond Smith of Haysville, KS, his sister Mary Ross of Lakewood, CO and several nieces and nephews.
He was preceded by granddaughter Sara Blankenship, grandson Joshua Blankenship, son-in-law Chuck Blankenship, brothers Harold, Willis, Norbert, Morris, Robert, Melvin, Kenneth, and a sister Jonella.
A rosary will be prayed at 5:00 p.m. on October 11, 2022 at the Newcomers Funeral Home, services will be held at 11:00 a.m. on October 12, 2022 at Our Lady of Fatima Catholic Church. Burial will be at Oregon Trail Veterans Cemetery.
Special thanks to the nurses at Wyoming Medical Center and Central Wyoming Hospice and Transitions. Donations can be made to Central Wyoming Hospice in memory of Virgil.
---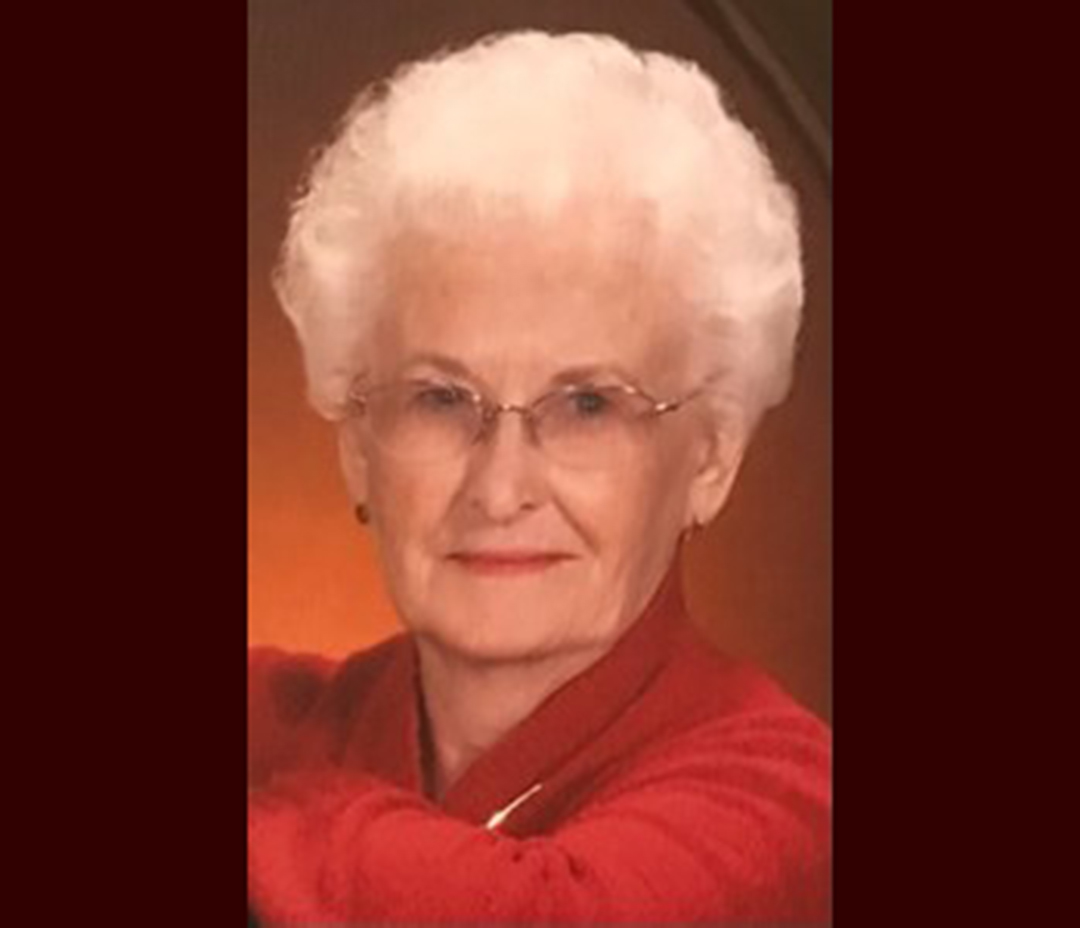 Dorothy Jayne Clark: 1923 – 2022
Dorothy "Jayne" Clark of Casper, Wyoming, beloved 99-year-old wife, mother, grandmother, great-grandmother and friend, died Sunday October 9, 2022 surrounded by her loving family.
Jayne dedicated most of her adult life to her career with Western/Delta Airlines. Her passion was her family.
She is survived by her four children, Linda Kersey of Anderson, SC, Polly (Don) Mosey of Sioux Falls, SD, Randy (Gail) Clark of Laramie, WY, Jim (Barbara) Clark of Casper, WY, and numerous grandchildren. great-grandchildren, nieces and nephews. She is deceased by her 56-year-old husband Raymond Clark.
The visit will be on Thursday, October 13, 2022 from 1:00 p.m. to 3:00 p.m. at the Newcomer Chapel, followed by her memorial service at 3:00 p.m. Burial will be at Black Hills National Cemetery in Sturgis, SD at a later date.