It's tough being a parent. Not only is everyday life relentless with school meals, balancing screen time and homework, but in 2022 all of this is compounded by worries about social media and raising a family amid a global pandemic.
My oldest child is now 11, so I'm adding another topic to my list of parenting challenges: dealing with environmental anxiety.
All of these concerns, while legitimate and important, are dwarfed by the risk that our children will not have a safe climate in which to live. The adverse effects of climate change threaten our children's right to a healthy existence in a safe, stable environment.
As a matter of fact, Children today are expected to be in poorer health live longer than today's adults due to the worsening and amplifying effects of climate change.
My colleagues in psychology and pediatrics report that once children reach the "in-between" stage, children begin to understand the urgency and magnitude of the climate challenge, and with that anxiety and depression can accompany it.
A recent survey of 10,000 children and adolescents (aged 16-25) in 10 countries (including Australia) found that 59% were affected very or extremely concerned about climate changeWith 84% at least moderately concerned. Notably, climate anxiety and stress correlated with "perceived inadequate government response and associated feelings of betrayal."
It's also important to emphasize how mental health professionals are quick to note that this is the case "Environmental fear" isn't really fear — it's an appropriate and rational response to the robust scientific evidence and climate change we're beginning to experience.
Given Australia's unfortunate international reputation as a climate laggard, Australian children and young people today are likely to be particularly affected at some point in their lives.
As parents, our primary responsibility is to protect our children and prepare them for the future. The climate crisis will affect their lives more than anything, so what can parents do?
The advice from psychologists
Listen to your children, honestly acknowledge the challenge, and validate their feelings.
Attempts to discredit science, to downplay its response, or to shield it from the truth will only make the situation worse.
Share examples of the great climate action being done by so many people around the world – and focus especially on those who inspire sheto.
As a healthcare professional, I tend to talk to my kids about what I know: healthcare climate solutions. So many climate actions have public health benefits: cleaner air, healthier diets, greener and cooler cities. Parents working in other sectors – particularly energy, business, agriculture and transport – were able to speak about the many opportunities to make Australia a renewable energy superpower and the exciting changes happening in their fields .
But these conversations shouldn't just be limited to your work area. Check out the Climate Council Instagram and Facebook pages where every Friday they share some of the best climate solutions and good news of the week – you're sure to find something to celebrate with your kids!
CHange can start in their own households
Another piece of advice from psychologists is to think locally. Work with your children to make changes in your home or community. You could also suggest that they join a local climate protection youth group. This builds your child's "self-efficacy": their belief that they can make a difference. This step has really important mental health benefits because Action is one of the best antidotes to fear. The Australian Psychological Society has a great guide for parents on the climate crisis.
Of course, if you have an aspiring lawyer, there's always an opportunity to follow important legal precedents of children taking the government to court for its failure to protect children's rights – as in the Sharma case – and now countless others on the whole world. These are fantastic examples of how children determine their own situation.
Finally relax and concentrate on the important things: Don't sweat over the little things. A few canteen lunches here and some screen time there won't hurt your kids' future too much. But continued inaction on the climate crisis will do. So, in the upcoming election, vote like your children would if they had the chance: Vote for climate protection.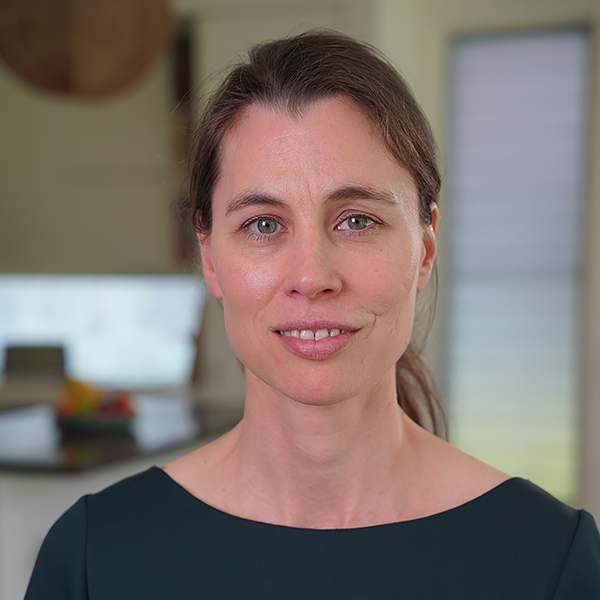 dr Kate Charlesworth is a mother, Public Health Physician and Councilor on Climate Change.